Mamasita Dance Party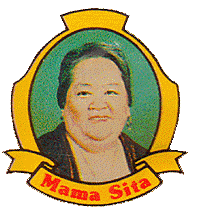 HELLO! I am MAMA SITA. Welcome to dance party! You know all how dance, right? You ready to be boogy down? Well you have come to right place. Now come dance with me! Yes! You good! Now tell me this better than Towne Dance Party!? No!? Yes. I see. Leann there not can dance! I think really disgusting to see her jiggle her elf booty! Yes! Come with me and we will cook! You know what I do? I eat lot foods to grow big like this. You like it no? Yes. I think so. I see you look me with eyes. I not that kind woman! You bad! Get out of my dance party!
Made by Martyn Davis when he was not Drunk off of Monitor Radiation.